It's a staple of many tour companies, the all-in whistle-stop tour or a country where you can see the main sights. It sounds incredible on paper. See the world, maximise your trip time, and have lots of fun! As I needed a holiday, I booked a 4-day, 3-night trip around the beautiful Czech Republic. One Monday in May I set out with my better half on my first holiday since the Pandemic. Was it a good idea?
Day 1 – Wien to České Budejovice.
Our first day took us north with ÖBB to České Velenice where we change trains for the CD service to České Budejovice. The trip time is around 3 and half hours, and we arrive at just after 1350. We make a beeline for the hotel, getting checked in quickly before heading back out in search of lunch. It seems České Budejovice's main square is filled with plenty of places to eat, most of which seem to be pizzerias or Asian restaurants. Part of the joy of travelling to a new country and enjoying the local cuisine. As I can't eat cheese and Asian is available everywhere in Europe, we spend over an hour looking for something to eat. It's time we don't have, and here begins the first indications that this trip isn't going to be the restful vacation we envisioned.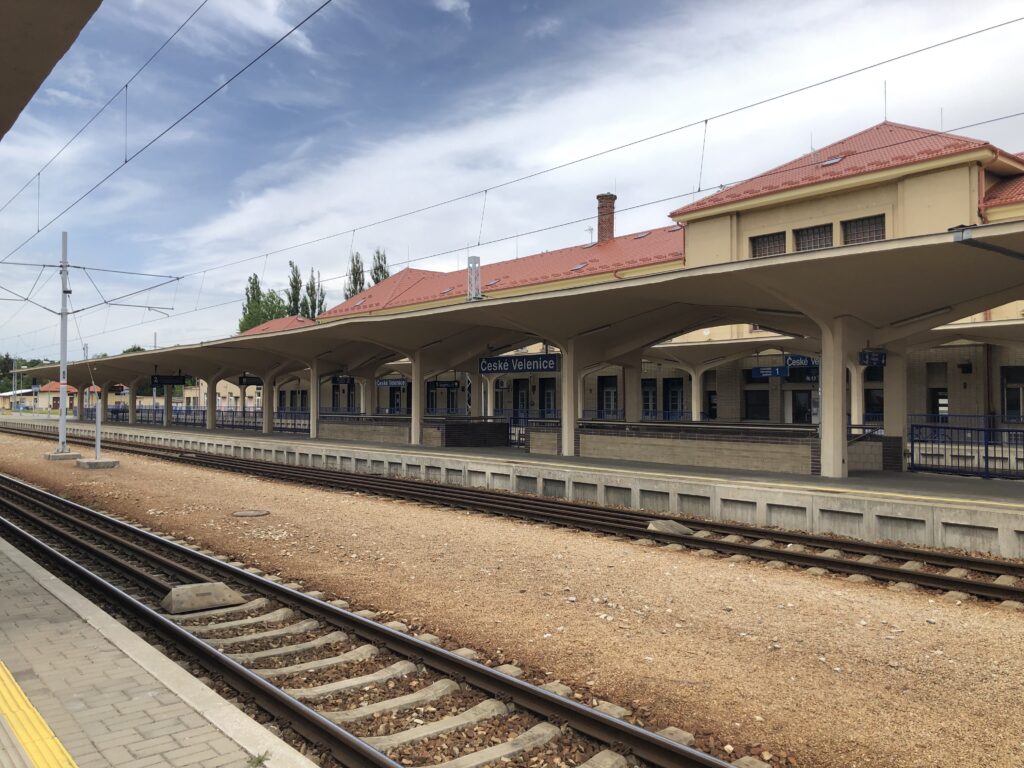 We settle on a street food place that has American-style hot dogs and wraps. It's not ideal but hunger wins out in the end. With Lunch done, we explore the area and discover České Budejovice is a beautiful place. There'll be a proper write-up soon. The Weather is warm so we wander into a great little place for a drink that's located on a river, with a view to die for. Soon enough, shops begin to close and we return to our hotel to rest a little before we head out for dinner. Dinner is full-on Czech delights in a restaurant next to the hotel. A nice steak, a good Czech beer or two and we're done. There's time for a small stroll around the town square before we end up in our room, where a shower and a cup of tea finish our night.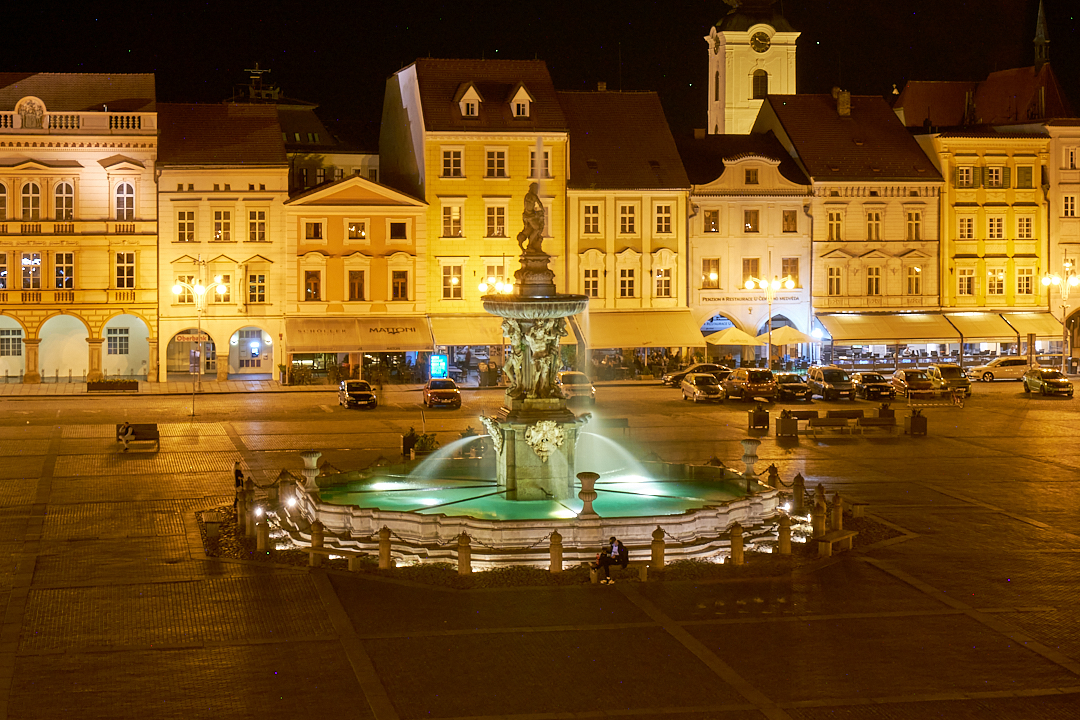 Day 2 – České Budejovice to Prague.
Our morning begins with a nice breakfast at the hotel before we head off to the train station and make our way to Prague. Our train departs just before midday, with a journey time of 2 hours. Along the way we discover that our train has been replaced by a bus for part of the journey, so we get a little detour in soggy weather conditions. Still, we reach Prague just after 1400 and once again we make for the hotel.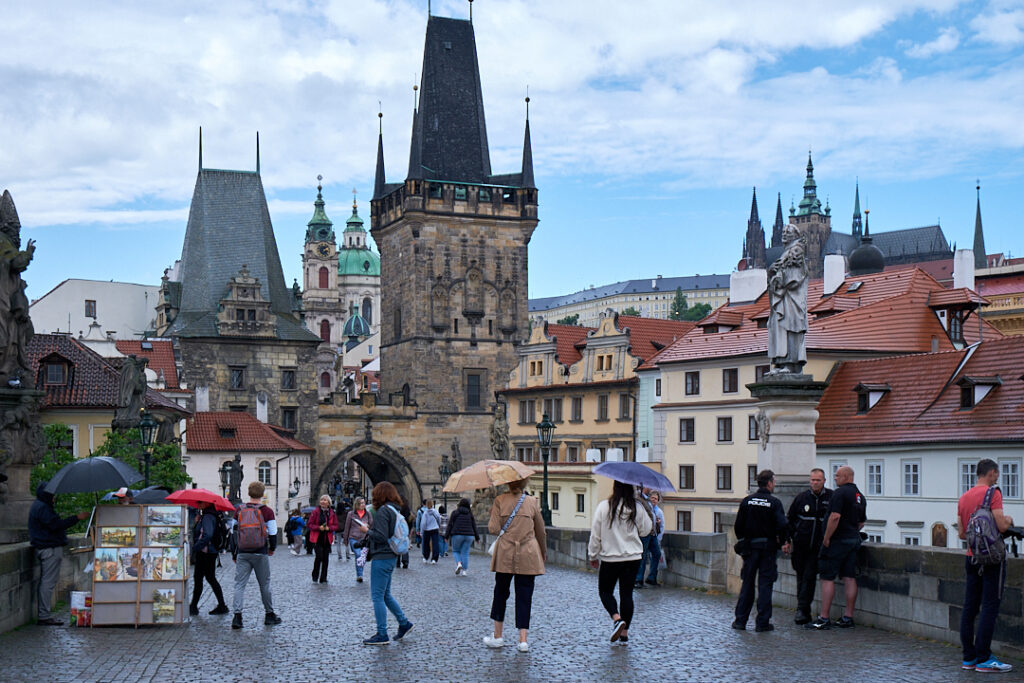 As with yesterday, we check in and then head off in search of food. Now anyone who's been to Prague will know that there is a ridiculous amount to see and do. We settle for a mall crawl as tiredness is starting to rear its head. The Palladium is a great place to do a little shopping, and the food court provides cheap and tasty food. We spend time enjoying a little look around and grabbing a few sandwiches for dinner. We're tired so the evening is spent with our feet up, watching a film and relaxing.
Day 3 – Prague to Brno.
Like the day before, breakfast at the hotel starts the day before we check out, leaving our bags at the hotel so we can sightsee. Our Train is in the late afternoon we're keen to explore Prague. The Weather isn't playing nice and a persistent drizzle is annoying. Nonetheless, we set off and see a lot of the city, stopping off at an amusement arcade for an hour as the drizzle turns heavier. They had pusher machines which is a great way to have some fun.
The Weather clears and we find a great place for lunch (Big Thanks to the Honest Guides for this recommendation.) With lunch over, we grab our cases and again, head for the main station for our train. The journey will take around 3 hours this evening and man is this train full. We had seat reservations, and the train departs late, then I discover we have no wifi and my phone has a problem roaming. All in all, this is a very long journey, and we arrive in Brno tired, thirsty and hungry.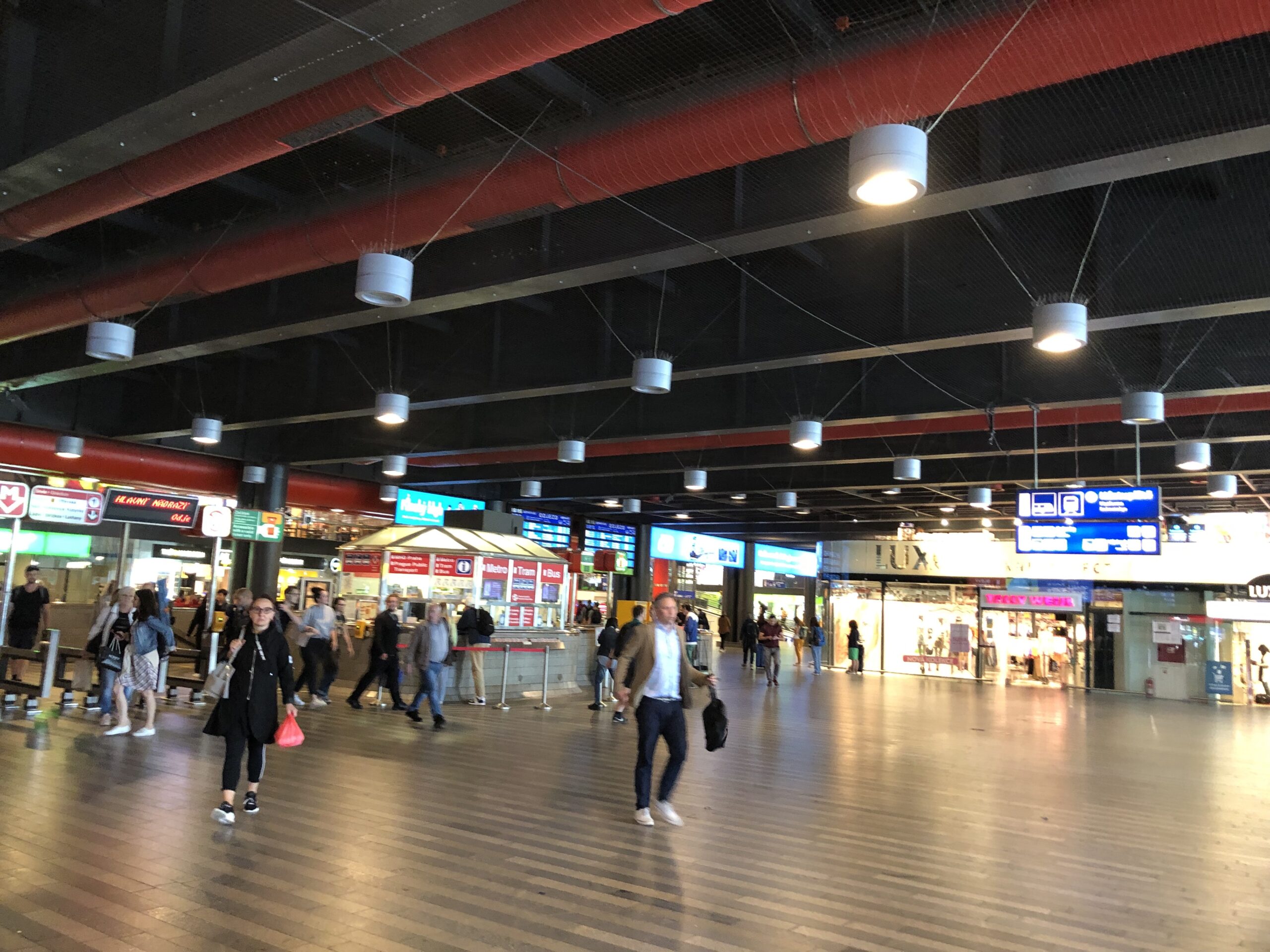 We reach our hotel after nine, order room service, raid the minibar and eventually take a bath. It's been a tiring day and we're starting to feel the burn.
Day 4 – Brno to Vienna.
It's the last day and we're tired. Seriously tired. the Breakfast at our hotel is fantastic though and once done we check out, again leaving the bags with the hotel while we explore. Brno isn't a new location for us. You can check out this Article here. That doesn't mean we don't have new places to see though. We spend the morning enjoying a little window shopping, and a stop for coffee is much appreciated. But rather than feeling refreshed, we find ourselves shuffling around the city, hoping for time to pass quickly. The moment where we realise our mistake in planning this trip occurs when we discover a few deck chairs to sit in around a large fountain. I fall asleep in the chair and it's barely midday. After we rest we wander aimlessly a little more before stopping for lunch. As we eat we discuss where it all went wrong, both agreeing that 3 places in 3 days are actually a terrible idea. We're so tired that I idly check to see if we can get an earlier train home.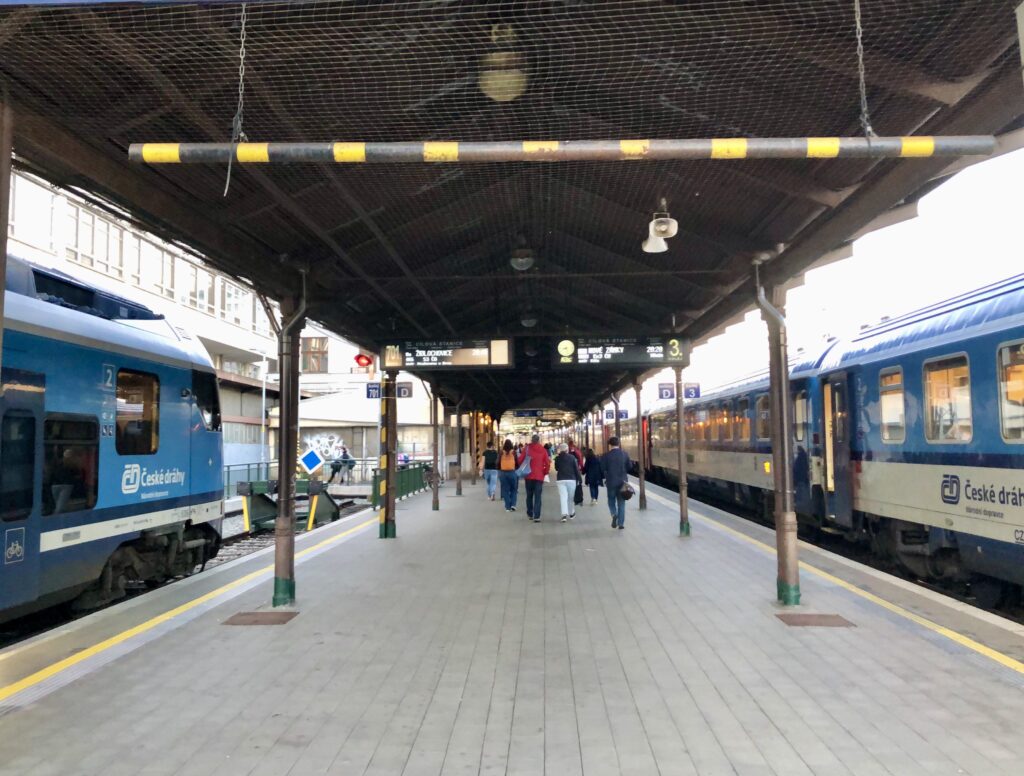 In the end, we make it through the afternoon window shopping before grabbing our cases and finding a coffee shop to relax in before our train. We had fun and got to spend lots of time together, but as our train pulls in, we know we'll be glad to get home tonight.
Slow Travel beats running around.
Where did it all go wrong? The planning. The trip was planned with the idea to provide me with plenty of content to film for our YouTube channel, along with plenty to write about here for you to read. the idea of being able to maximise the time for maximum output made sense on paper. In practice, the constant travelling meant we never got to enjoy the end locations. České Budejovice passed in a blur, Prague was barely explored and Brno was just the wrong location as we often go there for a day out. At no point did we feel settled, with each day ending or beginning on a train. I also learnt that I dislike this form of travel in general. There's nothing wrong with a long train journey, or with stopping for a coffee or two or three during the day. But if you're only staying the night, get to your location early, and leave late the next day. For me, The four days would have been better had we just stayed in České Budejovice. Slow travel is a concept that suits me, and from now on it's a concept I'll be following here, most of the time. Taking time to really explore a place makes for a better, more restful experience. So trips with organised tours are not for me, and that's not a bad thing.