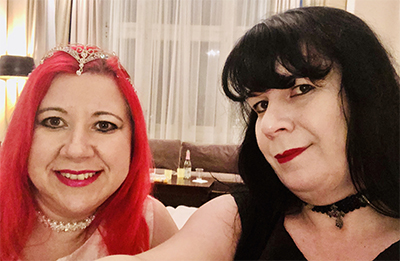 Wiener Wanderland first began as a simple blog, set up by Jess in the summer of 2017. Having some time on her hands and feeling the need to get out and explore, she embarked on a 10 trip plan over two weeks, choosing a random place in Vienna or further out. She'd spend the day exploring and photographing what she saw, and that was it.
Work soon took presedence however and Wiener Wanderland fell silent as Jess persude her dream job, which kept her travelling, but too busy to write about her experiences.
Then came COVID-19. After a year in various lockdowns her in Vienna, and spending far too much time at her desk, Jess needed to get out and once again explore. Wiener Wanderland 2.0 was born over Christmas 2020 and this time would include Jess's Wife, Lynda.
With the purchase of a pair of Niederösterreich cards over the christmas break, the two girls planned to reboot Wiener Wanderland in to an all singing, all videoing vlog, blog and more. The challenge was to see how many places they could visit while the NO cards were valid. It also meant they could spend more time together, travelling around Eastern Austria.
With a new video planned each week, the pair hope to do their bit for the Austrian Tourism industy, highlighting many places English speaking tourists may miss. There's certainly far more to see in Austria outside of Vienna, Salzburg and Innsbruck. We hope you enjoy their adventures.