COVID-19 has been a disaster for the travel industry. In a country like Austria, which sees tourism contribute almost 10% of GDP, the pandemic has been particularly devastating. Hotels, gastronomy, and tourist attractions have been closed now since late November. Shops did manage to open a little in the run-up to Christmas 2020, but were closed again in January, opened again in March, and closed again for April. So small retailers didn't make it through the April lockdown and it's likely that many hotels and gastronomy businesses will likely suffer the same fate.
Over the last year, we've managed just three trips outside Vienna. Gmunden, Mödling and Salzburg. The latter was just last week, and all the trips were done following the current COVID Rules at the time. All three trips offered us a chance to get out and see somewhere new, or simply revisit a popular city. Yet despite the excitement of exploring a new place, or just revelling in not being at home, all three trips fell a little flat. Why?
Let's take Salzburg as our example. Salzburg is without a doubt, one of Austria's most beautiful city. It's got a beautiful old town, a fantastic fortress on a hill, towering mountains, a great river bank to enjoy, and is small enough that you can wander around the whole city without needing a bus. For Lynda's birthday, it seemed the perfect place to go and enjoy a day out. She last visited the city at Easter in 2012. We caught a train and arrived in the city just before 12pm. The weather was overcast but warm, and the day promised to be an enjoyable romp around the Alpine city. It started well. We walked from the train station down to the Mirabell gardens. From here you can enjoy a beautiful view across the gardens and uptown the Fortress, all the while the old town sits nicely below. There were plenty of people enjoying their lunch break within the grounds. So far so good, until you try to enter the main gardens to walk down to the theatre. Due to COVID, the main gates at the top of the park were chained off. Entry could be gained by heading around the side of the Mirabell Schloss, but we were unsure if we should since the entry leads to a makeshift COVID test station. From there the day grew progressively lacklustre. The city was not the Salzburg I knew. I last visited there in 2018, escorting a wonderful elderly couple around the city as a makeshift tour guide. Anyone who knows Salzburg knows it's always busy, always bustling and always full of energy. On this trip, the city was quiet, sleepy, and lacking any kind of atmosphere. This isn't a surprise of course. Still, it was odd to be able to explore the old town without a throng of people moving through the tight streets. It was oddly disquieting.
Looking for lunch, a high point of any trip, proved tricky. Gastronomy was closed, but take-out was available. The problem was that there simply weren't enough people around for most restaurants to open. This limited food choices to the ubiquitous Asian noodle box, a burger or two from McDonald's, or heading to a local supermarket for snacks. In the end, we settled for a sausage stand, and the Salzburg invented favourite of a Bosna. Even the sausage stand had a limited menu, with fries, and several sandwich choices unavailable until things reopened properly. Eating a Bosna on the steps of a church isn't a bad way to go, but even here, joined by several people doing pretty much the same thing, there was little atmosphere.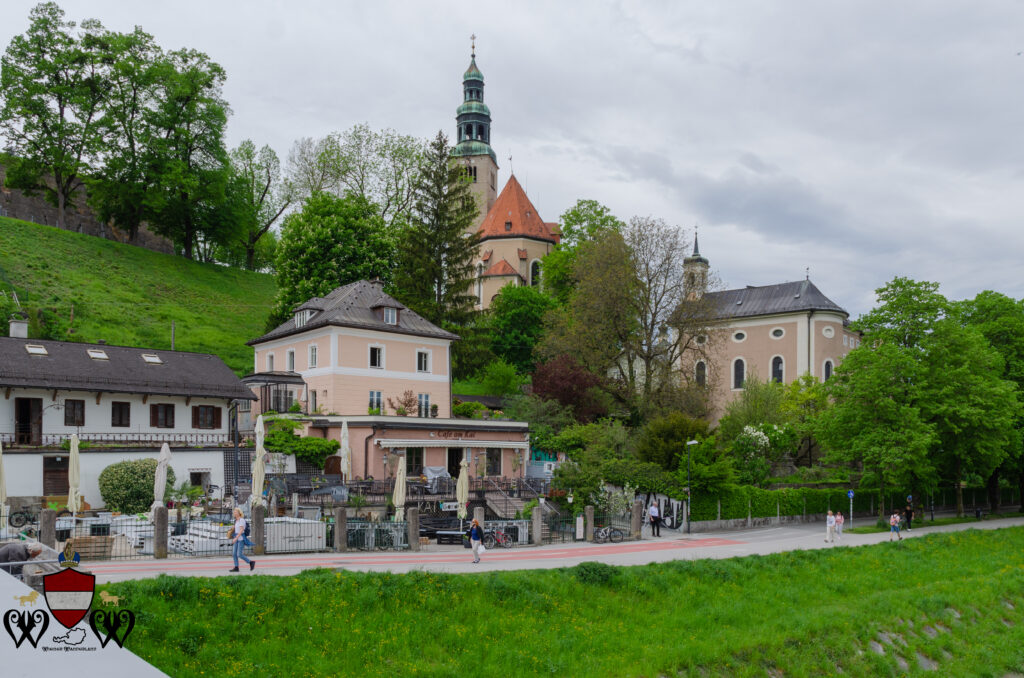 The day continued to feel frustrating as you realise that many of the tourist shops in the city were closed, as were all of the main attractions, like the Fortress and the railway that can take you to the top. Large squares were pretty empty and as we walked, many businesses chose to close mid-afternoon rather than stay open. By 1630 we were heading back to the station for an early train home.
Defining what makes a great travel experience is tricky, as one person's idea of fun will be different from another. For us though, we know what we like. The biggest thing missing is the ability to stop for a nice lunch, relax in a Biergarten and watch the world go by. Likewise a chance to stop for a nice coffee and a cake, or an evening sipping a beer as the city changes from afternoon to nighttime, well that's a big part of the fun. Soaking up the atmosphere of a place can be exhilarating, or soothing, or more. A lack of attractions can make a visit to a tourist hot spot feel a little voyeuristic. Empty streets allow you to see missed details, but it's a flat experience.
This experience can work well on occasion. Our trip to Gmunden suffered the same empty streets and lack of gastronomy. Yet the beautiful scenery, engaging small town, and the ability to eat a Semmel sat on a beautiful set of public seats overlooking a gorgeous lake, well, for that moment, all was right with the world.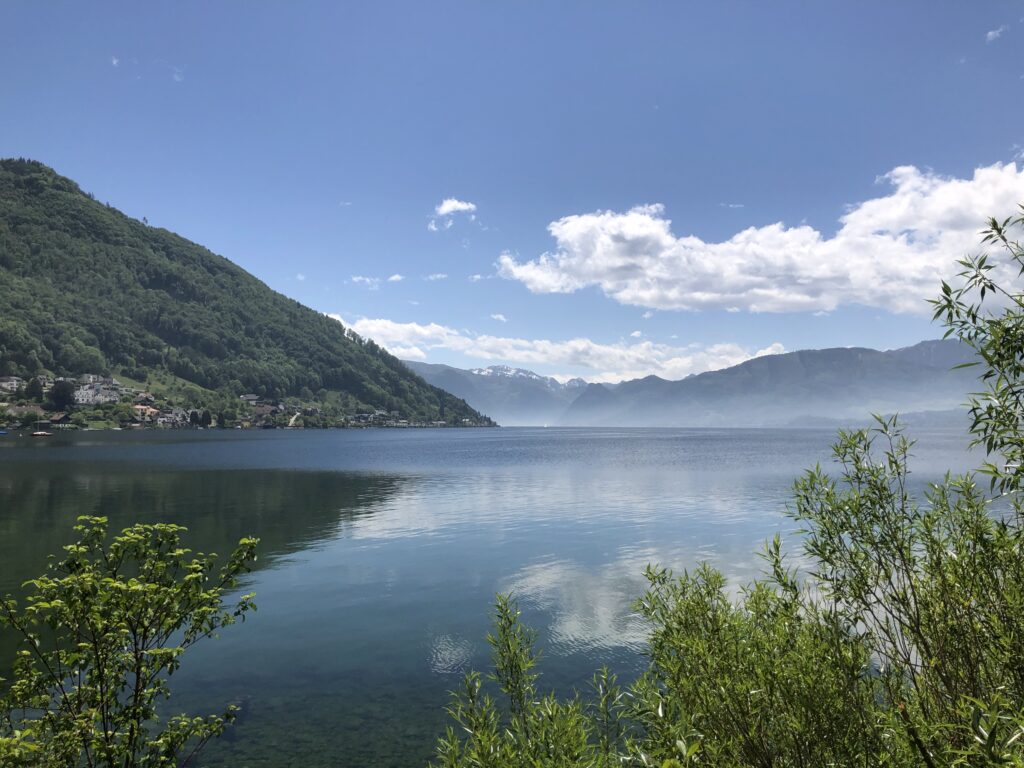 Travelling during COVID has generally been a mixed experience, more akin to excitedly travelling to Paris to see the Mona Lisa, only to discover it's not as you'd expect, and somehow it's a letdown. seeing isn't enough, it's that interactive element, the ability to soak up the atmosphere, to indulge in a little cafe culture, and to interact with a place that's interacting with you that make a trip.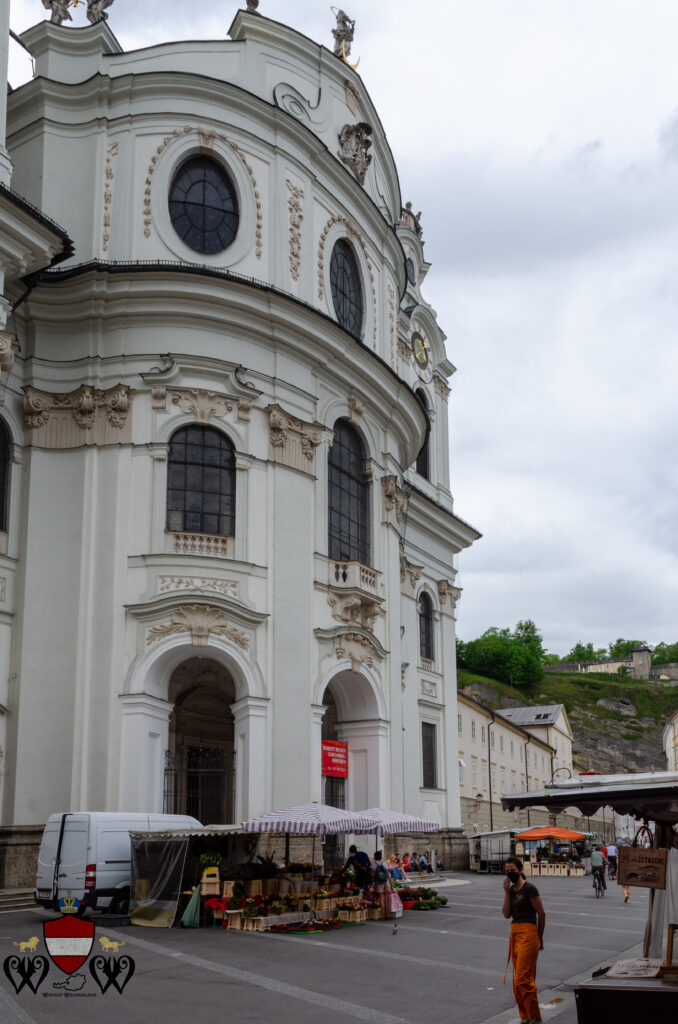 It could be said that even in this half-opened state, we should try and visit to support the businesses as best we can, despite the flat experience. But we think it's best to wait until everything reopens, and you can stop for that piece of cake. That way, everyone benefits, and perhaps, a little bit of normality can return.
Tomorrow, Austria finally reopens fully, with hotels, attractions and more once again available for people to enjoy. It can't come a moment too soon.