Austria's national day is usually a day filled with a celebration on the streets. Sadly, COVID-19 took much of the festivities, leaving us to celebrate our adopted home's big day with a meal of Fiakergoulash and a nice Austrian beer in a local pub.
Whilst the celebrations were undeniably muted, Nationalfeiertag marked the launch of Austria's newest green initiative, the Klimaticket.
What's a Klimaticket?
The Klimaticket is a travel ticket like no other in Austria. For just €1095 a year, you can travel anywhere in Austria. This covers not just trains, but all public transport, and private operators throughout the country. The price works out at just €3 a day, for unlimited 2nd class travel anywhere in the whole of Austria. Naturally, we were interested.
The idea comes from the green party, which are a coalition partner with the Austrian OVP party. Originally called the 1-2-3 ticket, the Klimaticket has had a difficult time before launch, owing to difficulties with the train and bus operators in the East of the country. The tickets launch was announced for October 26th before an agreement was even reached with those in the East. Nonetheless, the new Klimaticket has made its debut. The hope is to make public transport a more attractive option than the car. In Vienna this is easy, with over have of the cities residents, us included, not owning a car. That public transport in the city is cheap and efficient is a huge factor in the number of car owners. Indeed our annual travel passes with Wiener Linien cost just €365 a year, or €1 a day. You can see where the 1-2-3 ticket got its original name. In January, for just €2 a day, You'll be able to buy a ticket to cover Vienna, Burgenland and Lower Austria for public transport. For those commuting into the city, that's a huge save.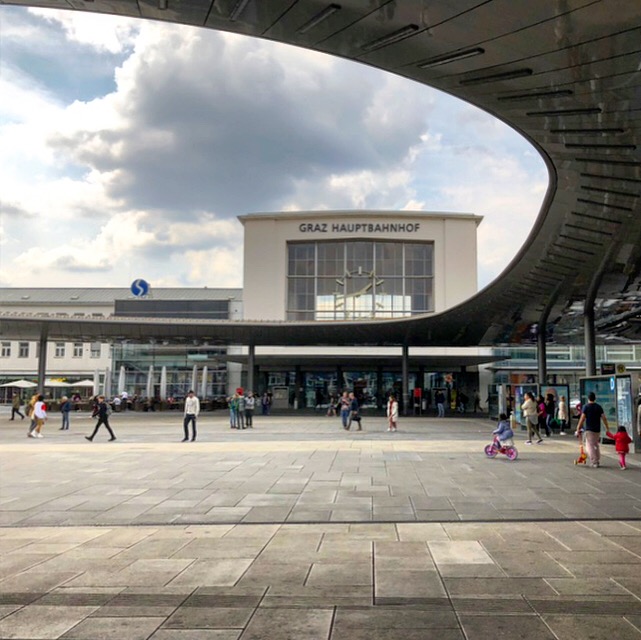 Replacing the Airlines.
Alongside the hope that car drivers will now switch to public transport, Short-haul flights are also in the crosshairs, and whilst time is a factor on some trips, there's a strong case to be made for the train on trips of around 4 hours. For example, Wien Munich is a 1 hour 20 flight, but by the time you factor in getting to and from the airports on either side, there's little time to be saved. Then there's the cost. a flight, one way is around €159, while the train, with a ticket from Salzburg (as our trip from Vienna is already covered with the Klimaticket) to Munich, is just €38,30. That's a big saving no doubt, and a more relaxing way to travel.
It will almost certainly spell the end for much of Austrian's domestic network. Vienna-Linz is already sold as a train route by Austrian Airlines, and Salzburg and Graz won't be far behind. Innsbruck will fair better, but even flights to Klagenfurt will end in a few years, as the new Semmering tunnel line opens, cutting travel times to Stieremark and Carinthia dramatically.
A tricky birth.
As mentioned earlier, the Klimaticket almost missed out due to resistance in the East. While the ticket sounds wonderful, there were big concerns from the likes of ÖBB, Wiener Linien and VOR. Primarily, it was about money. A great example is the annual Wiener Linien ticket that we have. We pay €33 a month for an annual pass, or €396 a year. The extra cost covers the administration fee of the monthly payments, apparently. That money heads straight to Wiener Linien, and in theory, covers investment back into the network. If we buy a Klimaticket it costs €91.25 a month, with no additional fees for monthly payments. The new pass also covers our travel within Vienna, but that €91.25 is shared between the whole of Austria. ÖBB has the same problem, suddenly finding its ticket sales hit as Klimaticket holders just board the train to travel. The government has stepped in to help cover losses that may happen.
That said, ÖBB has been quick in finding ways to make a little extra, with upgrade tickets available to let you travel in First class on ÖBB services for the year. They're also offering travellers a chance to buy 'blocks' of reservation tickets that can be used over the year. So there are things that operators can do to fill the coffers.
The concern remains that investment in infrastructure could suffer if that shortfall in ticket sales can't be met.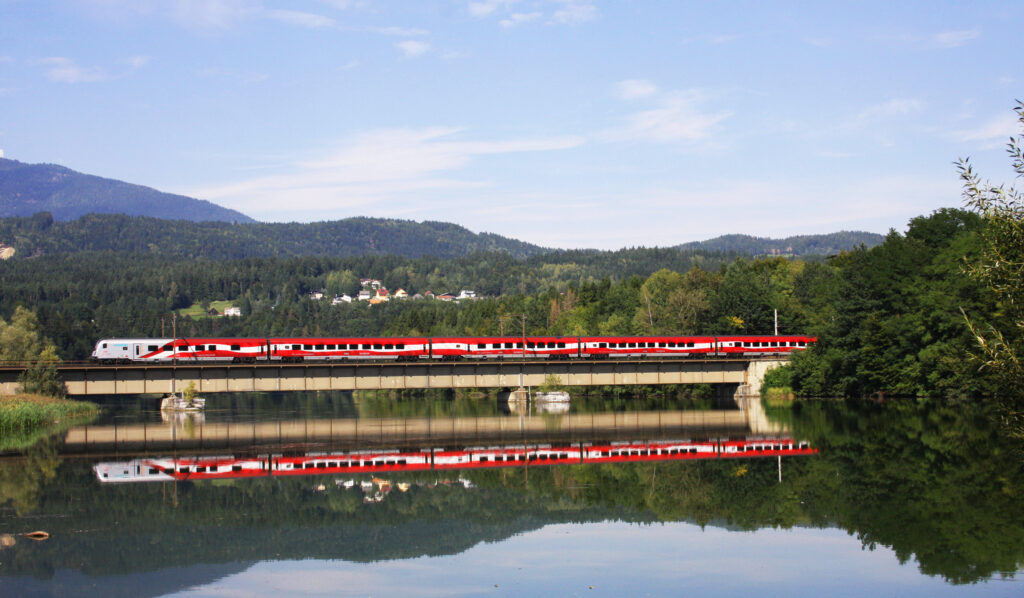 Would we buy one?
This is a simple answer, Yes. And indeed we have. As mentioned above, we already pay €396 a year just to travel aroound Vienna. Add to that the cost of the ÖBB Vorteilskarte, which cuts fares by 50%, and is priced at €66 a year, and we're at €462. Factor in the amount of travel to and from Vienna on various day trips and the cost of those tickets, costs add up. So why not swap those out for prepaid cards that cover not just the trains, but buses, trams and more. Besides as a special launch incentive, the ticket is on sale at just €949 until October 31st, making the cost just around €79 a month.
So we bought our tickets, and we plan on getting out and seeing as much of Austria as possible, all of which will be covered here.