There are times when rather than spending the day somewhere, I find myself with a little time on our hands to explore, before heading off somewhere else. In February 2018, I ended up in the Styrian town of Mürzzuschlag, with just an hour or two to look around. Here's what I found.
The town itself dates back to the 13th century, sits on the river Mur and isn't that far away from that well known Alpine ski resort, Semmering. Originally an iron and steel town, with the closure of the steelworks, the town has become more of a tourist spot, with several surrounding ski resorts to choose from.
I began my wandering at the train station, because, where else do you start if you've arrived by train. First impressions are 'Ooooh mountains!' As a Welsh girl, I always love the mountains. Taking a deep breath of fresh mountain air, I head into the town centre.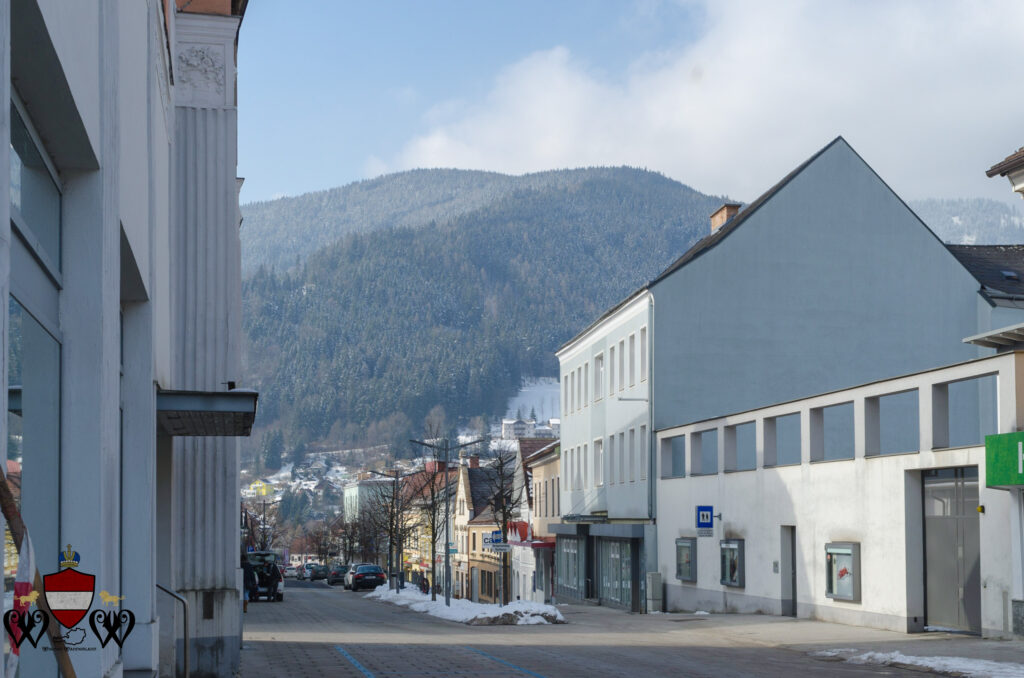 The town is a small affair, which is fine. Graz is just an hour away and the larger town of Bruck an der Mur is just 30 minutes if you catch the right connection. Small towns are never dull though. The first thing I note is wall art. It's everywhere. From the blacksmith's image high in the wall, I'm led down a curious rabbit hole that gives me a few clues as to why Mürzzuschlag is anything but dull.
First up is the well-known composer Johannes Brahms. He spent a year here between 1884 and 1885 writing his fourth symphony. The house where he did it now features a rather splendid plaque and is also a museum dedicated to the composer.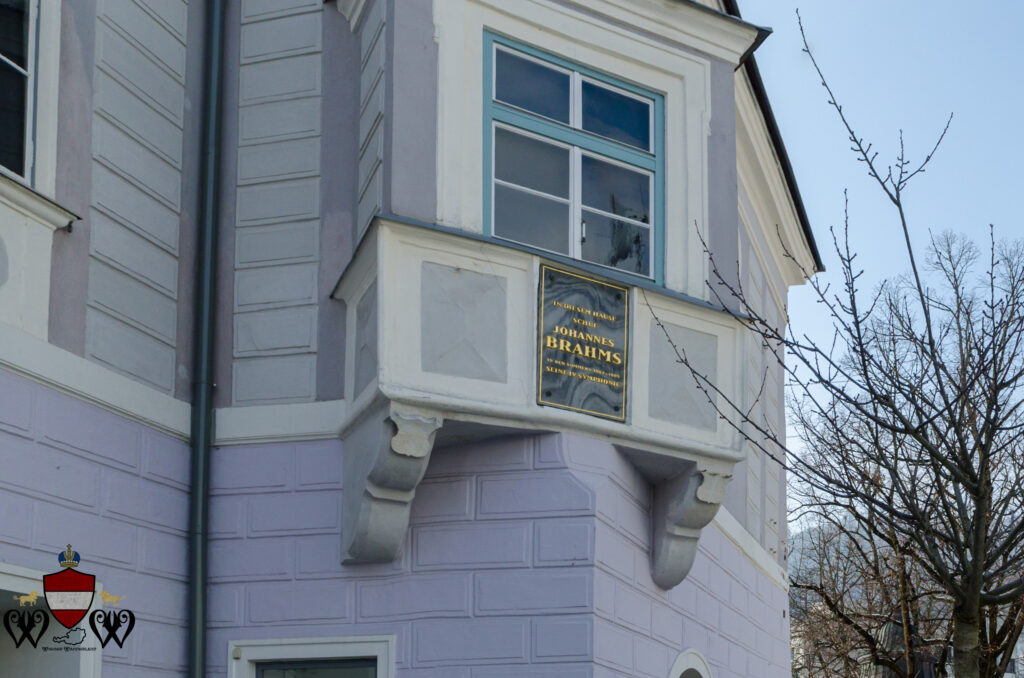 From Brahms to something very different and unknown to me. In the 1930s The town played host to the second only Workers winter sports Olympics. the event took place between February 5th and February 8th, reportedly saw a bigger attendance of both athletes and spectators than the actual Winter Olympics held in Lake Placid, New York a year later. It must have been a wonderful sight to see the streets filled with competitors, and whilst I was there, I got to see it. There were several art installations around the town, showing pictures of the event back in 1931. While the Workers Olympics have long since faded away, the town still plays host to events, including the United Games, a coming together of young people from all over the world, who work on projects and enjoy a little cultural exchange time. The first games began in 1998 in Mürzzuschlag, where it has been held every year since.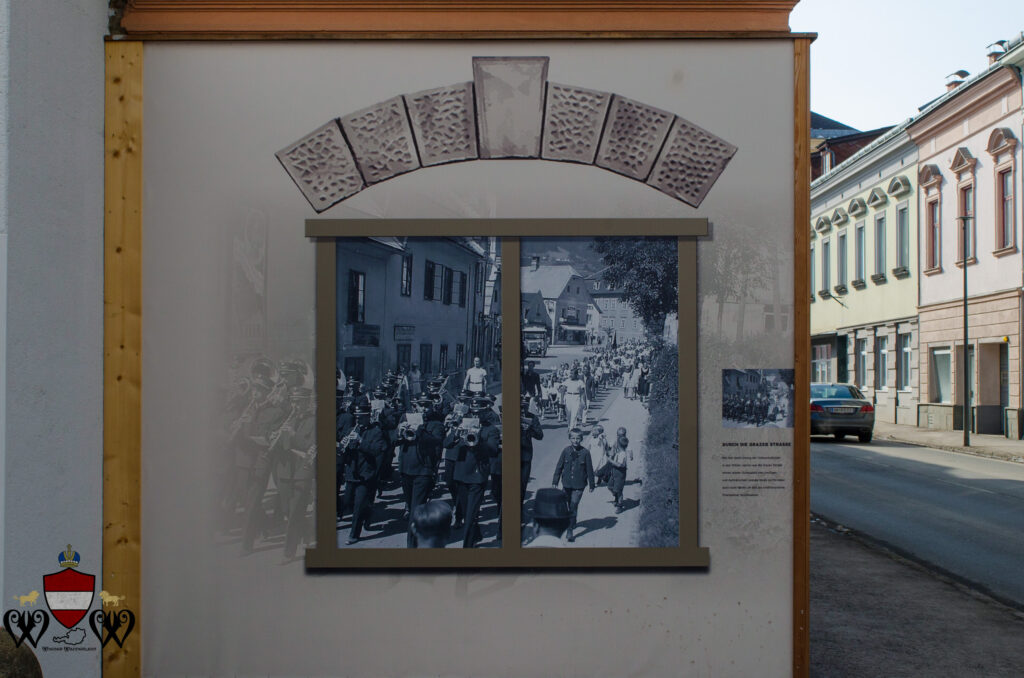 From the not quite busy streets (It was February and rather chilly) I wandered across the river and took a moment to watch the water pass by. The trees, the mountains and the peace and quiet were rather soothing.
From the river, I start to make my way back towards the town, as time is starting to run out, and there are still a few things I want to see. First up, I come across a beautiful old Austrian wooden built home. With the snow piled around, it's perfectly in keeping with its surroundings.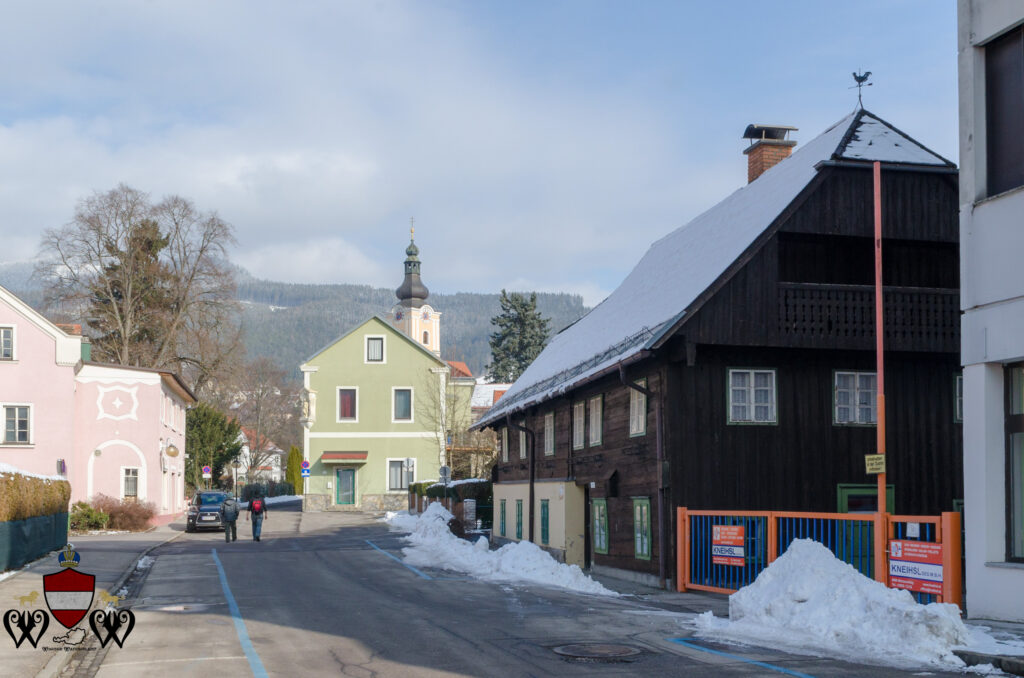 I find myself imagining a nice open fire and a hot chocolate. As thoughts of chocolate drift through my mind, I stop to see something I've not seen anywhere since I was a child. In the street, I come across 4 old-style gumballs like dispensers. They even contain gum and look, well brand new. These kinds of things have long since disappeared from the UK high streets, often from vandalism. Finding them here is a massive hit of nostalgia. Sadly I had not a single bit of change on me to try out a gumball, so I wander on with a silly smile on my face instead.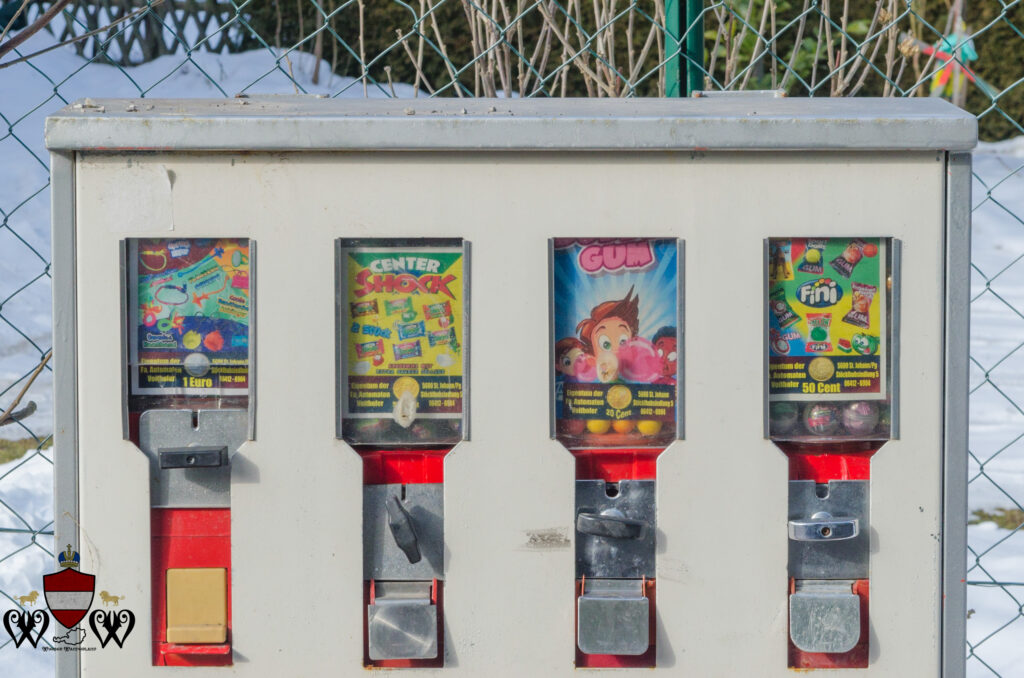 I reach the church, which, in common with many Austrian towns, the centre point, and visible from most of the streets around. Built-in 1767, and with the tower preserved from an older church on the same site, the church is probably one of the oldest in the Valley. The large clock on the outside is beautifully coloured, and by all accounts the interior of the church is stunning. However, I'm never comfortable photographing church interiors, so I'll leave that for you to google yourselves.
With Time running out, I have a chance, I hope to grab a quick coffee in the wonderfully named 'Cafe Wien' Located on a cute little 19th century building, my hopes are dashed as the cafe isn't open today. I shall have to grab a coffee on the train home it seems. I did manage to take a picture of Cafe Wien though, and I hope to try it out on another trip.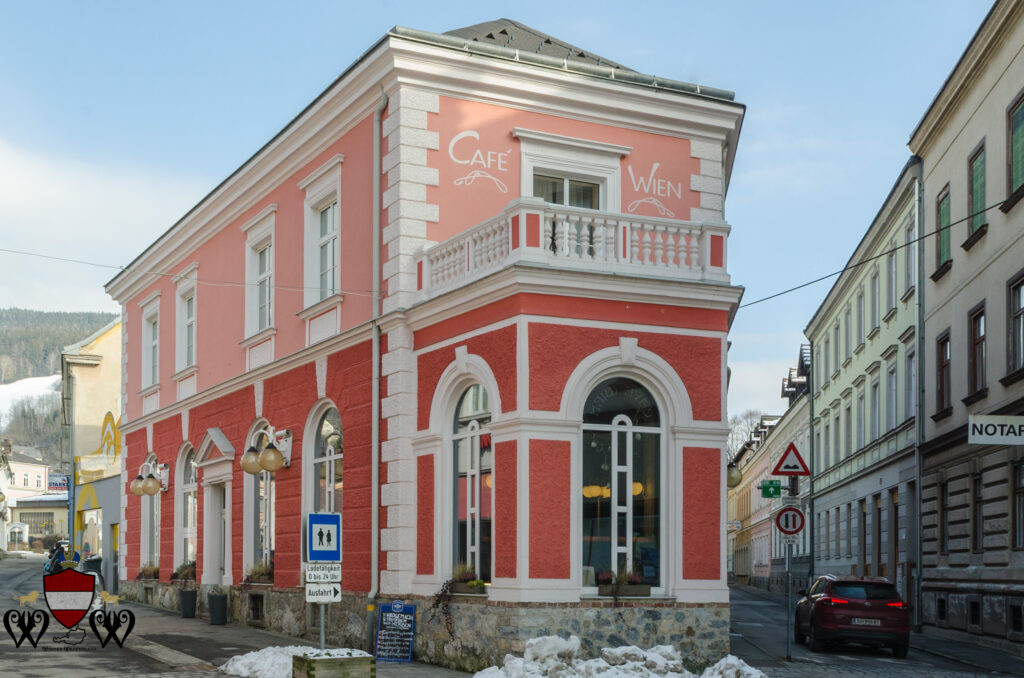 It's difficult to get a feel for a place when you don't have much time. That said Mürzzuschlagproved to be quite surprising. An interesting history combined with a few nice places to visit make this unassuming alpine town perfect for a day trip or skiing weekend. I'd certainly like to revisit it in the summer, as a number of other interesting places were not open in the cold winter.
Getting There.
Getting to Mürzzuschlag is fairly easy. All RailJet services from Vienna to Graz stop here, as do several Eurocity or EC services. Tickets can be had for as little as 9 euros and the trip takes around about an hour and a half from Vienna and an hour from Graz. during that time you'll be treated to the fabulous Alpine scenery along the way.
Further Reading.
If you'd like to know more about Mürzzuschlag and the few sites I mentioned, please check out the links below.
https://www.muerzzuschlag.at/at/freizeit.html
If you liked Mürzzuschlag, you may also like.